― DIRECTORS ―
---
AT-LARGE
MICHAEL BURNS
Originally from New Jersey, Mike and his wife Lisa have enjoyed Keuka Lake for over 30 years from the family home in Hammondsport. He is currently Director of Enterprise Risk at Corning Incorporated, where he leads the company's enterprise risk management program and facilitates the operations of the Risk Council. While at Corning, Mike also held several positions in Treasury, including director, capital markets and Investments, as well as various other strategic finance roles. Prior to joining Corning in 1995, he worked in the finance industry in New York City. Mike holds a Bachelor of Business Administration in finance and a Master of Business Administration from St. Bonaventure University. He has long been active in the local community and currently serves as finance committee chair and treasurer of the United Way of the Southern Tier and treasurer of the Corning Incorporated Foundation. He was previously the founder and president of the St. Bonaventure Men's Lacrosse Parents Association Inc., the investment committee chair and board member of the Community Foundation of Elmira-Corning and the Finger Lakes Inc. and assistant treasurer of the Corning Museum of Glass, among others. He is a member of the CFA Institute and is a Chartered Financial Analyst (CFA).
AT-LARGE
RORY LONG
Rory was born and raised in Penn Yan, and attended high school at Dundee Central School. Rory grew up on Keuka Lake boating, fishing, and enjoying the natural lake beauty. After receiving a Bachelor's Degree in Business Administration from Oswego State, Rory moved back to Penn Yan and took over his father's commercial SCUBA diving business. While running Fingle1,LLC, Rory has specialized in installing and maintaining lake water systems including the filtration of Zebra Mussels. In Rory's off time, he enjoys snow skiing, playing golf, and working his part time job selling real estate.
AT-LARGE
DARRYL HECKLE
Darryl was born and raised in Rochester, NY, where he spent many summers on Canandaigua Lake at his family cottage. He and his wife Chris now reside in Corning, NY and spend summers and many weekends at their place on Keuka. When not running, cycling around or swimming Keuka Lake, Darryl works at Corning Incorporated, where he has had a variety of roles in IT, procurement, and business leadership. He earned his Bachelor's and Master's degrees in Ceramic Engineering from Alfred University. Darryl joined the KLA board in June 2023.
AT-LARGE
ROBERT KARCZWESKI
Bob and his family have owned on Keuka Lake in Penn Yan for the past 10 years and have recently completed construction of a
new home on the property. Now semi-retired Bob and his wife Lesley are looking forward to living at the lake and getting involved in the community. Bob has been familiar with Keuka Lake for many years since he frequently visited his in-laws who had owned a cottage on the lake in
Hammondsport since the 1940s. Bob's background is in marketing and communication. Until recently he was the principal at a healthcare communication company located in New Jersey that he co-founded 15 years ago, RealityRx Communication (realityrx.com). He continues to consult with the company on a part-time basis. RealityRx specializes in advertising and promotion for the pharma and related healthcare industry. Prior to starting RealityRx Bob spent many years working at various advertising agencies in NYC, in the pharmaceutical industry, and as a registered pharmacist earlier in his career.
Bob and his wife have two adult children living on opposite coasts who enjoy visiting and boating on Keuka Lake. In his spare-time you may find Bob bicycling around the lake or on the local golf course.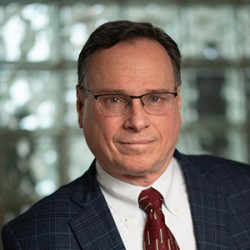 BARRINGTON
KAREN GRIFFIN
Karen grew up coming to Keuka with her family every summer. She and her husband have had their own place for thirty-six years. Karen has a Mechanical Engineering degree from Cornell University. After raising her family in State College, PA, she worked in the State College school district, and has been working in the Corning Painted Post school district for five years. She is very interested in preserving the Keuka Lake Watershed's beauty and water quality for future generations.
BARRINGTON
STEVE HICKS
Steve grew up in Harrison, NY and now lives full time at his lakeside home on East Lake Rd. His wife, Mandy (Murphy), was raised in Elmira, NY and spent many summers with friends at Keuka Lake. Steve and Mandy have two children.

Since 2020 Steve has been semi-retired. In 2009, Steve joined Ziff Davis - owner and operator of numerous websites including PCMag.com, IGN and Everyday Health- as general counsel. Before that he worked as GC for several tech companies in the NYC area. Previously, Steve worked at a downstate NY law firm and then on the executive staff for New York State Attorney General Dennis Vacco. Steve is an active volunteer in his community, graduated from Le Moyne College in Syracuse NY, and has a JD from Albany Law School.
JERUSALEM
SUSAN OLIVER
My family goes back 7 generations in this area, so I guess you'd call me a local. For most of my life I've lived on or around Keuka - having grown up in Penn Yan, bringing my family back to Branchport, raising my boys in Hammondsport, and retiring in PY (in the lake home where I grew up). The boys are grown now and, happily, two of them and their families live in the Hammondsport area. The third is in the Boston suburbs.
I took my degrees at Cornell and Alfred U., as a(n), ahem, mature student. During my Masters study, I pursued an interest in limnology, conducting a limited research project on nutrients at Keuka inputs and outlet and participating in an early survey of zebra mussels. I taught in Dundee for a number of years biology, chemistry, physics, mainly, with math, and some science electives thrown in, to keep me on my toes. Later in my career I was offered a position in Westchester County where I remained until retirement.
My concerns about Keuka rise from different perspectives - resident, former vineyardist, and recreationist. The increase in aquatic weeds and muckiness of the bottom, and the algal blooms concern me. It is important that following generations have good water quality and enjoy the lake as we have. I want to take a more active role in preserving our beautiful lake.

JERUSALEM
RICK WILLSON
A lifelong resident of Penn Yan, Rick is a local business owner and an active community member. He has been involved in the Association of Retarded Children, the First Baptist Church of Penn Yan, Troop 44 & 444 of the BSA, on the Farmland Protection Board for Yates County, the New York State Association of Professional Land Surveyors and the Yates County Legislature. Rick resides in Penn Yan with his wife Suzy.
MILO
GERRY GACIOCH

Gerry grew up spending summers on a lake in Madison County, NY. Watched as the Madison Lake Association struggled and
slowly lost the battle to keep the lake pristine. Gerry is practicing cardiologist in Irondequoit and Clifton Springs, the past Chief of Cardiology
at Rochester General Hospital. Proudly joined the KLA in 2013 when he and his wife Annette purchased their home at Willow Grove (Town of Milo). Enjoys
kayaking, sailing, biking, and exploring the Finger Lakes region. They are active with the shore monitoring program. They will become year-round Keuka
Lake residents when he retires in 2028. He is interested in water quality issues throughout the Keuka watershed, stewardship of the Commons (i.e. the
lake), health issues and expanding active membership of KLA. Gerry has a genuine passion for protecting the lake.
MILO
BILL LAFFIN
Bill was born and raised in New England and spend many of summers on lakes throughout that region. His love of lake life and its varied and diversified activities was kindled there. After several years of weekend live aboard sail boating on another Finger Lake, he and his wife, Mary-Ellen, expanded their recreational options and acquired property in Milo in 1993. What was an early 1900's cottage served them well for many years. Following his retirement from Mobil Oil in late 2001, they began planning for and building a permanent home in Milo. They became full time, year round Milo residents in the spring of 2006.

Prior to joining Mobil, he graduated from The University of Pennsylvania and Florida Institute of Technology. He also spent over 6 years as an officer in the US Army's artillery and logistics branches to include a tour of duty in Vietnam.

During his years at Mobil, Bill worked primarily in manufacturing and supply chain management. He has experience in global plant start ups, process and business reengineering, total quality management, global integration of supply chains and international joint venture operations.

Since moving to Milo, he also has served on the (former) President's Advisory Council for Keuka College and currently serves on the Board of Cornell Cooperative Extension of Yates County. Bill was active on the Land Use and Lake Committees of Milo's first update of its Comprehensive Plan in over 25 years. He has served on the Town of Milo's Zoning Board of Appeals and chaired it for 2 years.

Bill has previously been on the KLA's Board, beginning in 2003 and served as KLA President.
Throughout his earlier tenure with the Keuka Lake Association, Bill was involved in many activities to include the start up Finger Lakes Regional Watershed Alliance; the Asian water chestnut pull; co authoring the DEC AIS Spread Prevention Grant and managing the grant for three years.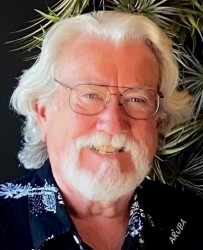 PULTENEY
DOUG DEFRANCO
Doug is a native of Cleveland Ohio and came to New York to attend RIT. Doug and his wife Megan are both RIT graduates where they met. Doug and Megan found their spot on Keuka Lake in the town of Pulteney back in 2000, and since then have enjoyed spending summers on Keuka along with their two sons, and now with their daughter in laws and two grandkids.

Doug has returned to the Board of the KLA in 2019 after previously serving from 2010-2016. In Doug's previous tenure, he chaired the communications committee, and is still doing so today.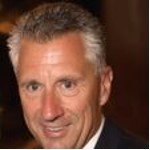 PULTENEY
JAMES HOWITT

Jim was born and raised in Corning, NY. In 1970 his parents purchased a cottage on Keuka Lake. His vacations since then have been living on the lake every summer. He graduated from Corning East High School then went onto Penn Tech College in Williamsport, PA and holds a Master
Plumbers License. He recently retired from Corning Incorporated with 30 years of service. Jim holds a class 2B Water Operator license from
the Southern Tier New York Water Works and is a lifetime member of that organization. He is also a certified scuba diver. He currently serves as a member of the Pulteney Planning Board. In his spare time he heads to the woods to deer hunt and lake trout fishing on Keuka Lake.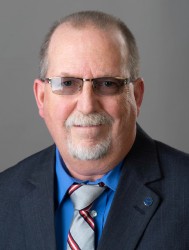 URBANA
JIM HORNER
While growing up in Kentucky, Jim visited the lake every summer as his family visited relatives in Hammondsport and Bath. In 2000, Jim and his wife, Anne, purchased a cottage on the west side of the lake in Hammondsport. In 2010, they moved into the cottage nearby where they currently enjoy all the lake has to offer. Jim and Anne are both retired and split their time between Alexandria, VA and Hammondsport.
Jim enjoys volunteering time to community organizations. He is currently a volunteer for the Finger Lake Boating Museum's Pat II tour boat.
In the past, he has served in roles as a board member, Treasurer or President of Homeowners Associations in Virginia and Texas. While living in California, Jim was on the Board of the Torrance Area Chamber of Commerce as well as a board member of the California Taxpayers Association.

Jim's career was primarily in financial roles. For the first 15 years, he worked for Mobil Oil at several locations across the country including the headquarters in Fairfax, VA. Jim later worked for retail companies and wholesale food distribution companies in roles as VP of Finance and CFO. Jim graduated with a Bachelor of Science degree in Economics from the University of Kentucky and a Master's
Degree in Management from Purdue University.


URBANA
NOLAN SMITH

Nolan has been a year-round resident in Hammondsport since 2016 and is an ongoing volunteer for the Shoreline Monitoring Program. Nolan is a leader in Corning Inc.'s Global Supply Chain and has a background as a Controls Engineer and an MBA. He is passionate about protecting Keuka's water quality and ensuring lake levels are managed for the benefit of the residents and area wildlife. Nolan and his wife, Kimberly, are often found cycling around Keuka and the Finger Lakes area.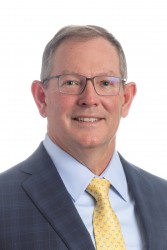 WAYNE
MARGOT BLIVEN
Margot and her partner Rick Rosenberg have lived year-round at the lake since 2011 and have 6 children and 5 grandchildren. She is committed to preserving this beautiful lake and surrounding area for many future generations to enjoy. She has a Mechanical Engineering degree from Purdue University and retired from Corning Incorporated in 2016 after 34 years in sales, marketing, and other management roles. She enjoys traveling, lake and other outdoor activities, and is active in the community with other work as a member of the Medical Reserve Corps, volunteer with Planned Parenthood, and as an Election Inspector.
WAYNE
WAYNE HAND
Wayne, and his wife Chris, have been regular visitors and boaters on Keuka Lake for more than 40 years, owned lakeshore property since 2004 and been full time residents on the lake in the Town of Wayne for the past 10 years.
They have two grown sons who currently reside in New Mexico and Vermont, but return regularly with their families to vacation at one of their favorite places, Keuka Lake.
• BS and MS in Industrial Engineering from University of Buffalo and Rutgers University.
• Retired from Corning Inc. after lengthy career in engineering, manufacturing, consulting, and project management working in many worldwide manufacturing plant locations throughout the US, Asia, Europe, and Mexico with many diverse types of manufacturing processes.
• Previously served on KLA Board of Directors, participated as chair and member of various sub-committees.
• Currently chairs the Town of Wayne Zoning Board of Appeals and regularly volunteers for other town and community initiatives.
• Strong supporter in preserving the health and beauty of Keuka Lake and the surrounding watershed area.


CONSULTANT
LISA CLECKNER