― DIRECTORS ―
---
CONSULTANT
LEXIE DAVIS

She will be the new Natural Resources/Watershed Educator for Cornell Cooperative Extension of Yates County. She received my undergraduate degree in Biology from Houghton College in 2019. During her time there, she worked for multiple state and national parks assisting with invasive species management, water quality surveys, and environmental education. She will be graduating from SUNY Brockport this spring, 2022, with a master's degree in Environmental Science and Ecology. While at Brockport, she completed multiple research projects regarding invasive species management in riparian zones as well as taught an environmental science course.
MILO
PATRICK FOSTER

Pat Foster is the Executive Director of YMCA Camp Cory, where he has been a staff
member and camper since he was 10. Pat holds a Master's Degree in Special
Education from Lesley University and a Bachelor's in History from Nazareth
College. During his time as director he oversaw the expansion of Camp Cory's
Day Camp Program to serve more youth in the Keuka Lake area, as well as many
other changes to help the camp serve more children. He and his wife Nicole have
two children, Brooklyn and Teddy.


AT-LARGE
GERRY GACIOCH

Gerry grew up spending summers on a lake in Madison County, NY. Watched as the Madison Lake Association struggled and
slowly lost the battle to keep the lake pristine. Gerry is practicing cardiologist in Irondequoit and Clifton Springs, the past Chief of Cardiology
at Rochester General Hospital. Proudly joined the KLA in 2013 when he and his wife Annette purchased their home at Willow Grove (Town of Milo). Enjoys
kayaking, sailing, biking, and exploring the Finger Lakes region. They are active with the shore monitoring program. They will become year-round Keuka
Lake residents when he retires in 2028. He is interested in water quality issues throughout the Keuka watershed, stewardship of the Commons (i.e. the
lake), health issues and expanding active membership of KLA. Gerry has a genuine passion for protecting the lake.
AT-LARGE
KAREN GRIFFIN

Educated as a Mechanical Engineer at Cornell, Karen spent most of her career in early
childhood and special education and is currently working in Corning/Painted
Post school district. She and her husband are re-building their long-time home
on Keuka in Barrington and will be full-time residents at retirement. (soon)
Karen and her husband are both quite active in volunteering with the scouts and
at their church. Karen is interested in education, marketing/membership,
communications and administrative duties needed.
AT-LARGE
SAM CASTNER

Lifelong resident of Barrington, with a background in agriculture, entrepreneurial
business such as zebra mussel filters and fine art and metal work. He and his
business partner Lindsey Dean have been operating IDEA for the past few years
working with PYA and Dundee School Districts, Yates Community Center, and
Cornell Cooperative Extensions 4 H programs throughout the Finger Lakes. They
are currently working with the NYS DEC, NYS Ag and Markets, and FLPRISM to
offer invasive species kits for youth and water sampling. IDEA designed and
built a stainless-steel sampling rake to specifically help find and sample for
AIS. Sam is very well connected in Yates Co. and very familiar with many
aspects of water quality. He is interested in helping the KLA start and develop
an Educational Committee to help promote programs and outreach to youth.
AT-LARGE
NOLAN SMITH

Nolan has been a year-round resident in Hammondsport since 2016 and is an ongoing volunteer for the Shoreline Monitoring Program. Nolan is a leader in Corning Inc.'s Global Supply Chain and has a background as a Controls Engineer and an MBA. He is passionate about protecting Keuka's water quality and ensuring lake levels are managed for the benefit of the residents and area wildlife. Nolan and his wife, Kimberly, are often found cycling around Keuka and the Finger Lakes area.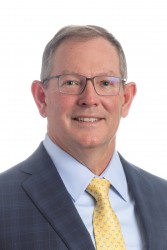 AT-LARGE
RICK WILLSON

1968: Regents Diploma from Penn Yan Academy
1970-1980: Apprentice land surveyor under the instruction of C. Newton Gowdy
1975: Bachelor's degree from College of Environmental Science
& Forestry and Syracuse University (dual degree) in Forest Resource Management.
1976: Assumed position of office manager of the Penn Yan office
of Gowdy & Hunt, Engineers & Surveyors. Responsible for two survey crews and office personnel.
1980: Licensed by the State of New York to practice Land Surveying
1980-1983: Continued employment with Gowdy & Hunt
1983 â€" present: Opened my own practice under the name of Willson & Associates. Practice is in Penn Yan, but covers much of
the Finger Lakes and Southern Tier. Extensive experience in littoral surveying and historic retracement. 15 to 20% of the practice has been in construction and deformation surveying.
2009-2010: Appointed a Commissioner by Honorable Justice Patrick Falvey in a petition to subdivide an estate.
2009 to 2015, 2019 to present): Elected to Yates County Legislature.
Community Involvement:
Member of the Board for Association of Retarded Children (1980's thru 2009).
Trustee First Baptist Church of Penn Yan
Charter Representative for Troop 44 & 444 of the BSA (former Boy Scouts of America)
Farmland Protection Board for Yates County
New York State Association of Professional Land Surveyors
Rick resides in Penn Yan with his wife, Suzy


BARRINGTON
MICHAEL GOW
Mike has been connected to Keuka Lake since childhood, when he spent summer vacations here with family. He and his wife Rita purchased a "sweep-out" cottage here in 1983. Fifteen years ago they built a home on the lake and are now permanent residents.
Mike has a Masters degree from SUNY Albany and BS degree from Union College.
In 1997 he sold a regional commercial insurance business with offices in Buffalo, Rochester, Syracuse and Albany. For the following fifteen years he directed an in-home senior safety program for Lifespan in Monroe County.
Since moving full-time to Keuka, Rita and he have been active with the Finger Lakes Boating Museum. Mike previously served on the KLA Board from 2010 thru 2016…as Chair of the Membership Committee and also active on the Nav & Recreation Committee. When not visiting his two children and still doing volunteer work for Lifespan, Mike spends time on photography, "golf" and gardening.

BARRINGTON
STEVE HICKS
Steve grew up in Harrison, NY and now lives full time at his lakeside home on East Lake Rd. His wife, Mandy (Murphy), was raised in Elmira, NY and spent many summers with friends at Keuka Lake. Steve and Mandy have two children.

Since 2020 Steve has been semi-retired. In 2009, Steve joined Ziff Davis - owner and operator of numerous websites including PCMag.com, IGN and Everyday Health- as general counsel. Before that he worked as GC for several tech companies in the NYC area. Previously, Steve worked at a downstate NY law firm and then on the executive staff for New York State Attorney General Dennis Vacco. Steve is an active volunteer in his community, graduated from Le Moyne College in Syracuse NY, and has a JD from Albany Law School.
JERUSALEM
TIM CUTLER

Tim and his wife, Janette, reside on Vine Road on the Bluff
in the Town of Jerusalem. Together they have six children and eight
grandchildren. Tim and Janette enjoy home winemaking, boating in the summer on
Keuka Lake, travel to Italy and spending time with family and friends. They
also enjoy the wineries and growing number of social/cultural activities around
Keuka Lake and nearby Finger Lakes.
Tim was born in Portland, Maine and grew up in
Massachusetts. He holds a BS degree from the University of Massachusetts in
Amherst, a PhD in Photochemistry and Physics from the University of Wisconsin
in Madison and Business Certification from the University of California at
Berkeley. He directed scientists in the fields of Imaging Science and Remote
Sensing with Kodak, ITT Corporation and Exelis (now Harris Corporation) working
closely with major U.S. National Security Intelligence organizations.
Since retiring in 2013, Tim joined the adjunct faculty at
Keuka College teaching leadership, statistics, strategic management, decision
making, information systems, international finance and international management
in both graduate and undergraduate programs. He spent 16 months as interim
County Planner for Yates County and chairs the Planning Board for the Town of
Jerusalem. Since 2018 he was elected to the Yates County Legislature and
continues to serve in that capacity. He also chaired the Genesee Finger Lakes
Regional Planning Council in 2020 through 2022. On behalf of the Keuka
Watershed Improvement Cooperative (KWIC) and acting as a KLA member, Tim was
also active in writing the DEC Grant for controlling Starry Stonewort as a
serious invasive species in Keuka Lake environs.


JERUSALEM
SUSAN OLIVER
My family goes back 7 generations in this area, so I guess you'd call me a local. For most of my life I've lived on or around Keuka - having grown up in Penn Yan, bringing my family back to Branchport, raising my boys in Hammondsport, and retiring in PY (in the lake home where I grew up). The boys are grown now and, happily, two of them and their families live in the Hammondsport area. The third is in the Boston suburbs.
I took my degrees at Cornell and Alfred U., as a(n), ahem, mature student. During my Masters study, I pursued an interest in limnology, conducting a limited research project on nutrients at Keuka inputs and outlet and participating in an early survey of zebra mussels. I taught in Dundee for a number of years biology, chemistry, physics, mainly, with math, and some science electives thrown in, to keep me on my toes. Later in my career I was offered a position in Westchester County where I remained until retirement.
My concerns about Keuka rise from different perspectives - resident, former vineyardist, and recreationist. The increase in aquatic weeds and muckiness of the bottom, and the algal blooms concern me. It is important that following generations have good water quality and enjoy the lake as we have. I want to take a more active role in preserving our beautiful lake.

MILO
BILL LAFFIN
Bill was born and raised in New England and spend many of summers on lakes throughout that region. His love of lake life and its varied and diversified activities was kindled there. After several years of weekend live aboard sail boating on another Finger Lake, he and his wife, Mary-Ellen, expanded their recreational options and acquired property in Milo in 1993. What was an early 1900's cottage served them well for many years. Following his retirement from Mobil Oil in late 2001, they began planning for and building a permanent home in Milo. They became full time, year round Milo residents in the spring of 2006.

Prior to joining Mobil, he graduated from The University of Pennsylvania and Florida Institute of Technology. He also spent over 6 years as an officer in the US Army's artillery and logistics branches to include a tour of duty in Vietnam.

During his years at Mobil, Bill worked primarily in manufacturing and supply chain management. He has experience in global plant start ups, process and business reengineering, total quality management, global integration of supply chains and international joint venture operations.

Since moving to Milo, he also has served on the (former) President's Advisory Council for Keuka College and currently serves on the Board of Cornell Cooperative Extension of Yates County. Bill was active on the Land Use and Lake Committees of Milo's first update of its Comprehensive Plan in over 25 years. He has served on the Town of Milo's Zoning Board of Appeals and chaired it for 2 years.

Bill has previously been on the KLA's Board, beginning in 2003 and served as KLA President.
Throughout his earlier tenure with the Keuka Lake Association, Bill was involved in many activities to include the start up Finger Lakes Regional Watershed Alliance; the Asian water chestnut pull; co authoring the DEC AIS Spread Prevention Grant and managing the grant for three years.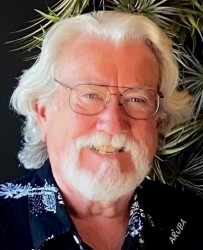 PULTENEY
DOUG DEFRANCO
Doug is a native of Cleveland Ohio and came to New York to attend RIT. Doug and his wife Megan are both RIT graduates where they met. Doug and Megan found their spot on Keuka Lake in the town of Pulteney back in 2000, and since then have enjoyed spending summers on Keuka along with their two sons, Jason and Nathan.

Doug held various positions throughout his 36 year career at UPS and recently retired. Doug has returned to the Board of the KLA in 2019 after previously serving from 2010-2016. In Doug's previous tenure, he chaired the communications committee.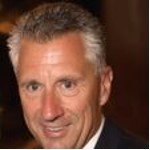 PULTENEY
CATHERINE GUELI

Cathy's relationship with Keuka Lake began when she was young and spent a very special couple of days on the
lake at a friend's family cottage. Cathy was re-acquainted with the lake by her brother's family and now is happy to have her own property.

Cathy's career experiences as an Air Force Officer, a Xerox leader of strategy and product offerings and now as a Financial Advisor demonstrate a thread of service, leadership, and results which support her capacity to contribute to the KLA. She also served as Board President, Vice President and Treasurer of the Camp Stella Maris Board of Directors from 2008 to 2014.
URBANA
SAM PENNISE
Sam was born in Fairport, NY, attended McQuaid High School, graduated from St. John Fisher College with a degree in biology and obtained his dental degree from University of Pennsylvania School of Dental Medicine. Following service in the US Air Force, Sam and his wife Terry settled in The Finger Lakes and after two years of working as an associate in several dental practices, they selected Hammondsport as the place to work, live and raise their 3 children. Since opening his dental office in Hammondsport (1980) and Terry opening her gourmet and gift shop, The Cinnamon Stick (1983), he has found the Finger Lakes area, especially Keuka Lake, to be a very special place to live and work. After 30 years of living in the Village of Hammondsport, Sam and Terry were fortunate to be able to build a new home on Keuka Lake's Eastside.
Sam's love of the Keuka Lake area has led him to serve on a wide variety of community organizations, including Hammondsport Village Board, Taylor Foundation Board, Keuka Health Care Foundation, Fred and Harriett Taylor Library Board of Trustee, Greater Hammondsport Area Chamber of Commerce, Steuben County Dental Society, and Finger Lakes Boating Museum Trustee.
As a KLA Board member, Sam feels it is the opportunity to help learn more about our greatest asset and help protect the beauty and purity of Keuka Lake for future generations to enjoy.

WAYNE
NANCY FEINSTEIN
Nancy and her husband Bill have owned their home in Hammondsport, Town of Wayne, since 2002 and have resided there full time since 2004. After many years of enjoying time with family on Keuka Lake, Nancy and Bill both continue to be passionate about preserving the beauty and health of Keuka Lake and the surrounding watershed areas. The health of the lake is critical for the the well-being and enjoyment of current and future generations in this area and beyond.

Nancy earned her BSN nursing degree at SUNY Albany, NY and a Masters Degree from Catholic University in Washington, DC. She then earned her PhD in clinical nursing at the University of Rochester in 2000. Nancy Feinstein is a founding partner and VP of COPE for HOPE, Inc., a company focused on helping parents and families experiencing complex pregnancies and premature birth, resulting in improved parent confidence and mental health, earlier hospital discharge for premature infants, and decreased medical costs. Clients have included hospitals across the US, and in Switzerland and England. Prior to devoting fulltime work to COPE for HOPE, Inc., Nancy spent her career in clinical practice, teaching, and conducting intervention research to promote health and coping for families, funded in part by the National Institute of Health. She is an author and co-author on multiple evidence-based peer reviewed articles and papers. She has developed educational programs and served on national
committees for the Association of Women's Health and Neonatal Nursing (AWHONN).

Nancy also served for 9 years as a Trustee for Keuka College in Penn Yan, NY. She volunteers in the winter months for the Caring Kitchen in the Delray, FL community. She recently completed training at the Finger Lakes Institute and is participating in a pilot program to increase identification of invasive species in the Finger Lakes. Her other passions include spending time with her family (including her two sons, daughter-in-law and grandchildren), friends, photography, golf, pickle ball, and cycling in the Finger Lakes region with her favorite ride being around the beautiful shores of Keuka Lake.

WAYNE
WAYNE HAND
Wayne, and his wife Chris, have been regular visitors and boaters on Keuka Lake for more than 40 years, owned lakeshore property since 2004 and been full time residents on the lake in the Town of Wayne for the past 10 years.
They have two grown sons who currently reside in New Mexico and Vermont, but return regularly with their families to vacation at one of their favorite places, Keuka Lake.
• BS and MS in Industrial Engineering from University of Buffalo and Rutgers University.
• Retired from Corning Inc. after lengthy career in engineering, manufacturing, consulting, and project management working in many worldwide manufacturing plant locations throughout the US, Asia, Europe, and Mexico with many diverse types of manufacturing processes.
• Previously served on KLA Board of Directors, participated as chair and member of various sub-committees.
• Currently chairs the Town of Wayne Zoning Board of Appeals and regularly volunteers for other town and community initiatives.
• Strong supporter in preserving the health and beauty of Keuka Lake and the surrounding watershed area.


AT-LARGE
WOLF DIETER BUSCH
Dieter started his career with the FWS as a Fisheries Research Biologist, focusing on determining the health and abundance of key fish species in Lakes Erie and Ontario.
He moved to the Gulf of Mexico to help address the federal requirements for protection and restoration of the coastal zones.
Dieter returned to the Great Lakes and focused on native fish species restoration and endangered species protection. In 1990, Dieter opened a new FWS office as Chief of Lakes Erie and Ontario, to support the mission of the four States, Canada, and the International Commissions. He also implemented ecosystem-based studies concerning the health of Lake Ontario, the St. Lawrence River, and restoration of Lake Erie.
After the FWS, Dieter joined the Atlantic States Marine Fisheries Commission, Washington DC as Director, Interstate Fisheries Management Program for the 15 Coastal States.
After a previous 20yr experience in the Finger Lakes region, Dieter and his wife returned in 2016 and purchased a house on Keuka Lake that is enjoyed by them and their family.
Dieter is very interested in protecting the unique Keuka Lake ecosystem.
URBANA
JOHN HAGREEN
John Hagreen along with wife, Diane and four children have owned a home on East Lake Road in Urbana for approximately 18 years. When not enjoying Keuka Lake, the Hagreen' s reside in Honeoye Falls, NY. John is a 1979 graduate of LeMoyne College and has worked for Pitney Bowes Inc. In various capacities for the past 35 years. His most recent position is Major Account Sales Manager. His interests have mostly been very community based with a lot of time and effort spent on the Honeoye Falls Youth Baseball Board along with the Mendon Town Council. The Hagreen's love Keuka Lake and expect to retire on the lake over the next few years. John is interested in protecting the water quality of the Keuka Lake and the beauty of the watershed. John has been a previous member on the KLA board playing an active role in the membership committee.
CONSULTANT
TIM SELLERS, PHD
Tim is the Associate Provost at Keuka College. He is also the creator and Director of the Center for Aquatic Research at the College and a Professor of Biology and Environmental Science. He has been conducting aquatic research on Keuka and the other Finger Lakes for the last 14 years and has collaborated with many researchers across the region. Tim's specialty is plankton and systems modeling.

He is a Vice President on the Board of Trustees for the Finger Lakes Museum. Tim holds a BA in Environmental Science from the University of Colorado at Boulder; an MS in Biology and PhD in Environmental Biology from the University of Louisville, and completed a Postdoctoral Fellowship in oceanography from Texas A&M University.